Search continues for Bay Area man who's been missing for two weeks | Mercury News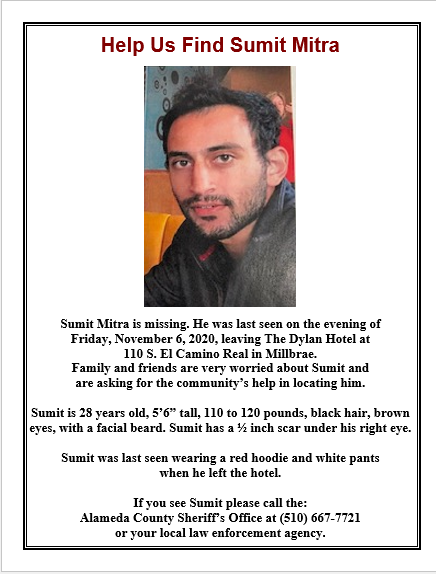 A 28-year-old man hasn't been seen since coming out of a hotel two weeks ago, and authorities are searching for him.
Sumit Mitra left The Dylan Hotel, 110 S. El Camino Real in Millbrae, sometime in the evening on Nov. 6, authorities said. Authorities say his friends and family are extremely worried.