Missing 14-year-old never returned home after first day of school, Georgia police say | Miami Herald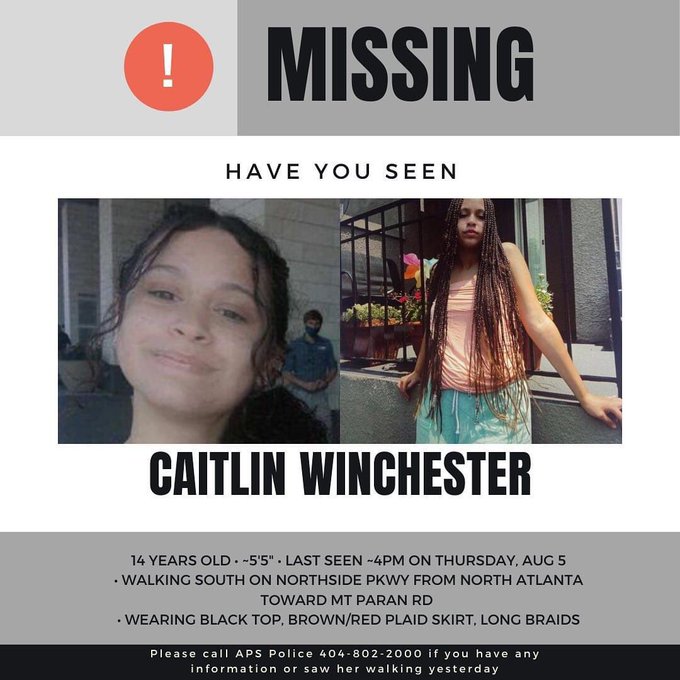 Parents Angela and Roger Winchester said their 14-year-old daughter was "so excited" about her first day back at school in more than a year.
Caitlin Winchester kicked off her freshman year at North Atlanta High School on Thursday and was supposed to board a bus back to her Buckhead neighborhood when school let out that afternoon, her parents told WGCL. But she never made it home.