WA – Lacey police searching for missing college student | KIRO7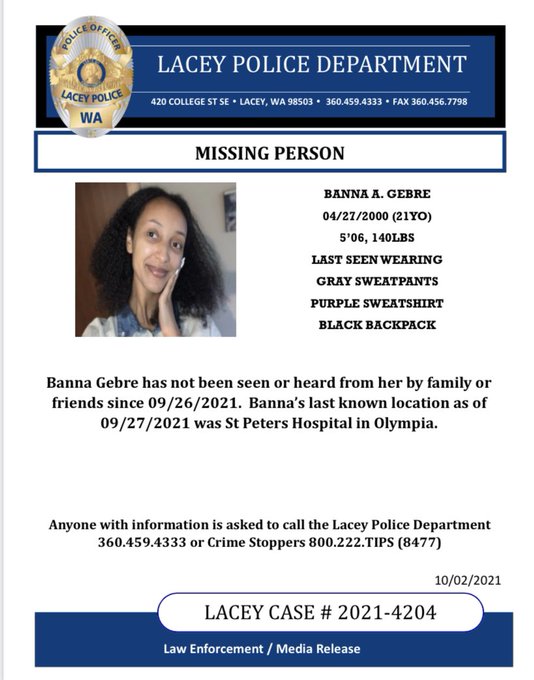 LACEY, Wash. — The Lacey Police Department is searching for a missing college student who was hasn't been seen since last weekend.
21-year-old Banna Gebre, a student at Saint Martin's University, was last seen Sunday, Sept. 26 in the Lacey and Olympia area. She hasn't been in contact with any friends or family.