Baltimore County Searching For Missing 11-Year-Old Boy | CBS Baltimore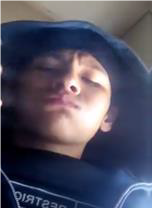 ESSEX, Md. (WJZ) — Baltimore County officials are asking for public assistance in finding missing 11-year-old Markel Coley. He has been missing since last Thursday, September 30.
Officials said he was last seen on the 1400 block of Hopewell Road in Essex. Coley is four feet five inches and 86 pounds. Police said he is often seen on Ellwood Avenue in Baltimore City.