FBI offers $5,000 reward for info about Missouri teen Jayden Robker, missing for more than a month | CBS NEWS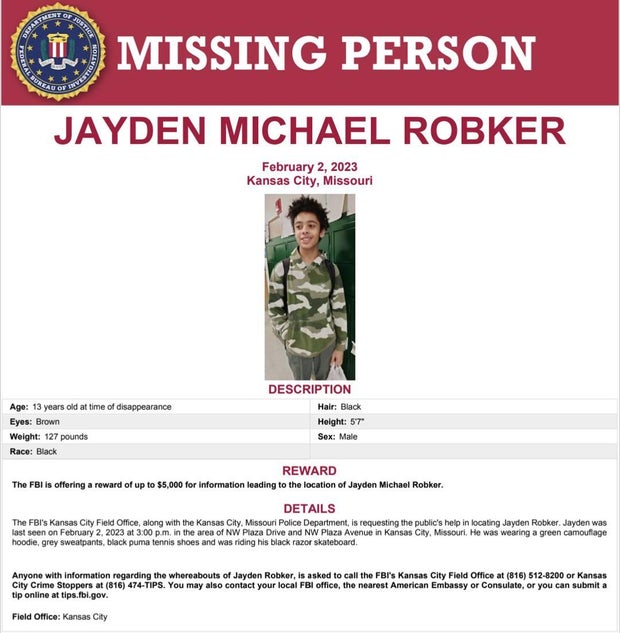 The Federal Bureau of Investigation is offering a large reward for information about Jayden Robker, a 13-year-old from Missouri who was last seen on Feb. 2.
On March 8, the agency's Kansas City Field Office announced the reward, asking anyone with information about the teen's whereabouts to come forward immediately. The field office is working with the Kansas City, Missouri police department.